[ad_1]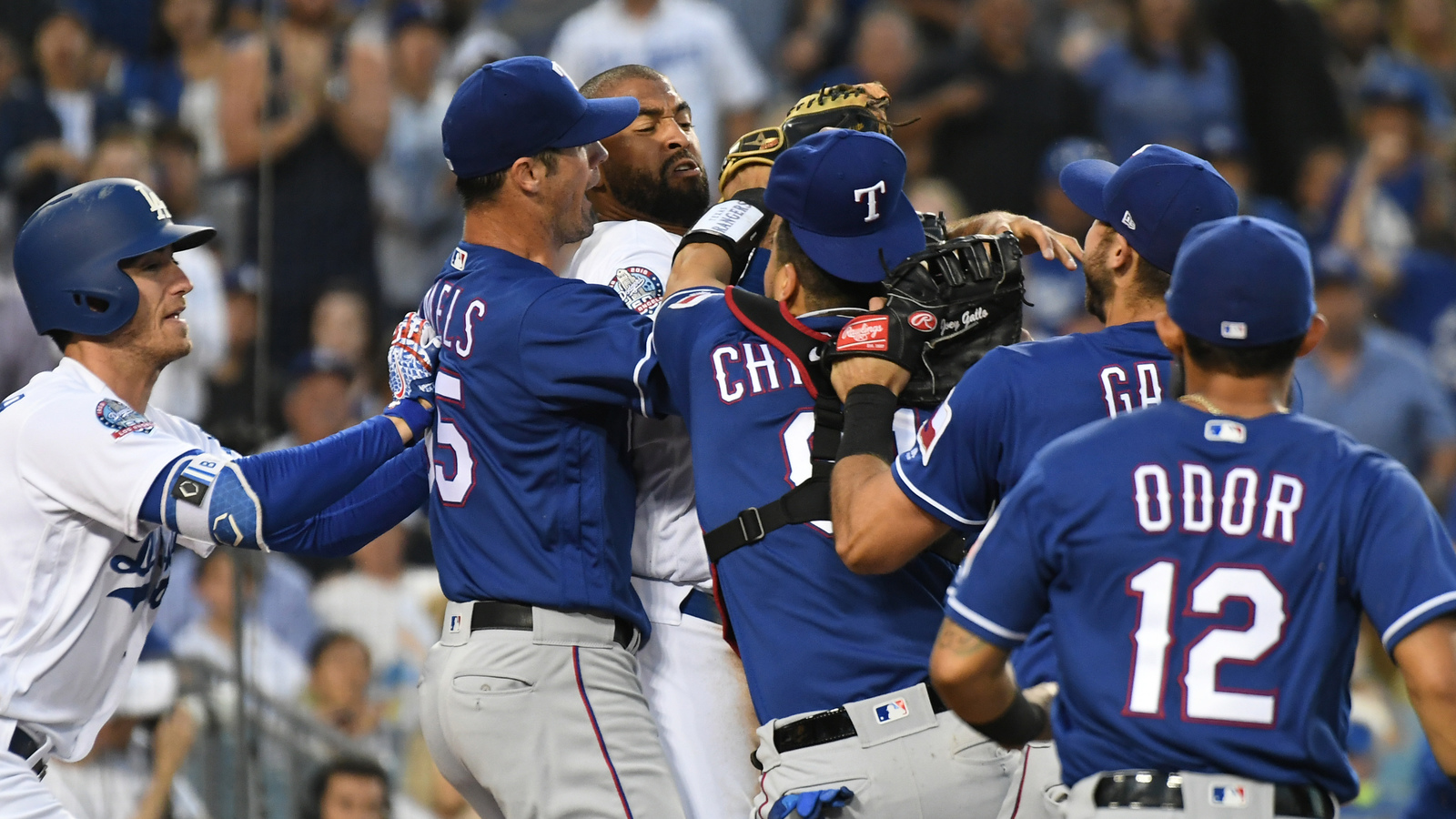 Richard Mackson-USA TODAY Sports
A fight broke out on Wednesday night between the Los Angeles Dodgers and Texas Rangers after a collision at the plate.
Matt Kemp was on second with two outs and was trying to score on a single to right. As he approached the plate, Robinson Chirinos was holding the ball in his way, so Kemp tried to knock him over. Kemp gave Chirinos a shove, and players from both sides came in to get involved.
Both Kemp and Chirinos were ejected from the game.
Based on the new rules, Kemp was wrong for initiating contact; Chirinos was holding the ball and therefore had a right to be in front of the plate.
[ad_2]

Source link