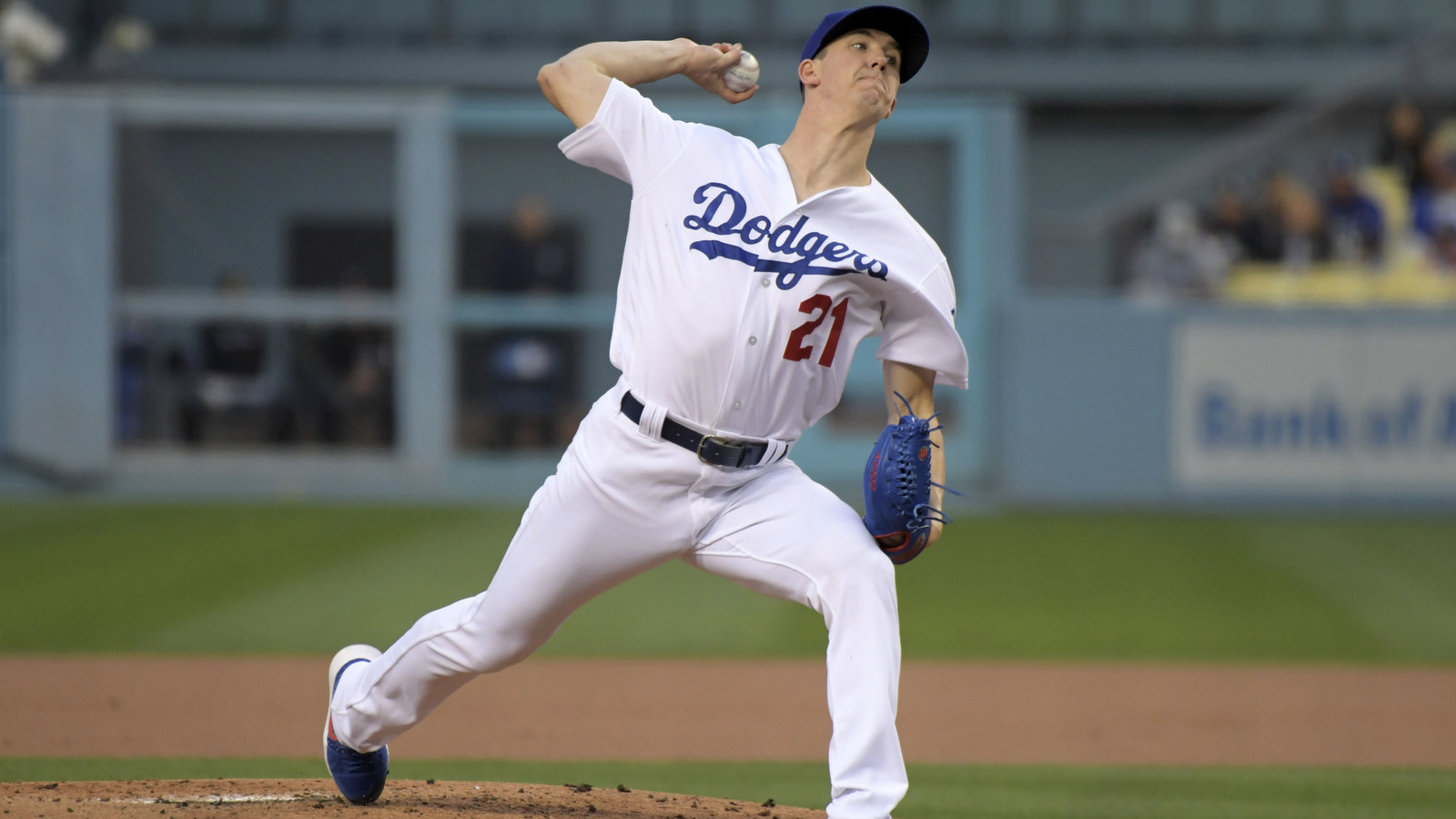 Buehler will sit, but reinforcements are coming to the Dodgers' pitching staff.
Kirby Lee-USA TODAY Sports
The Dodgers announced that they've placed right-hander Walker Buehler on the 10-day disabled list with a microfracture in his right rib and recalled left-hander Caleb Ferguson from Triple-A. Pedro Moura of The Athletic tweets that Buehler made three starts with the fracture before being forced to the DL and is playing catch today. Moura adds that the Dodgers are hopeful that it'll be a matter of a couple weeks as opposed to an extended absence.
There's good news for the Dodgers, however, as Buehler's spot will be filled by an established face. Manager Dave Roberts revealed to reporters Tuesday night that Kenta Maeda will be activated from the DL to start on Wednesday (Twitter link via the OC Register's Bill Plunkett). While he'll be limited in terms of pitch count and innings, the return of Maeda serves as a welcome breath of fresh air for a Dodgers pitching staff that has been utterly hammered by injuries of late. Even with Maeda's return, Buehler will join Clayton Kershaw, Rich Hill, Hyun-Jin Ryu, Julio Uriasand Dennis Santana on the DL.
More injury news from around the game…